My Confessions
3DS before bed
Our week has been all sorts of crazy. I let Lucas play his 3ds for 20 minutes in bed.
I don't usually allow this sort of thing because you know it's a bad habit.
But Lucas has been ridiculously great the last few days.
He had just beaten the game
Lego City Undercover: The Chase Begins
and he was really excited. I told him he could play for 20 minutes then I'm come back up and retuck him in. This won't be a habit we allow every night.
He does have his DS in his bedroom and when he wakes up at 6:30 am he will lay in bed and play or watch movies until 7-7:30. That I'm okay with. He will come down we will eat breakfast and get the day going.
Side note: The game is pretty awesome. We won't be able to get a Wii U... ever and my kid loves Legos. We are working on getting different Lego City sets. I saw they had this game for 3DS and looked to see what it was about.
He can play it well. It's open world kind of like Grand Theft Auto where you don't have to do missions. (It's not graphic at all lol) He can drive around and open things up.
The missions aren't too hard. He only needed help a few times. I've heard most Lego games are pretty hard but this one is very kid friendly. He's almost 5.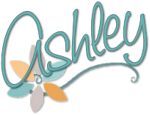 What games do your kids like to play?