If you have followed me long you'll know I'm pro breastfeeding.
I have been excited and anxious to breastfeed Sam. I was excited to get to do it again. I had a great nursing relationship with Lucas. I was anxious because I was hoping we wouldn't have any issues.
From the get go Sam has been pretty amazing. We had a couple issues with him being lazy and not wanting to latch. Once we knocked that out this kiddo nurses like a champ.
I didn't have to wait 5 days for my milk to come in because I was an idiot and didn't know better. (This was my problem with Lucas my pure lack of knowledge made waiting for my milk to come in take forever causing me to stress out more than I needed to.) This time my milk was coming in by the time we got home on day 3.
The soreness didn't start until a few days ago. It's not nearly as bad as it was with Lucas.
What is great is this time around I'm not nervous so from the beginning I have been so relaxed and this makes breastfeeding so much easier. I'm not freaked out and wondering,
"Is he getting enough?"
"Why does he want to nurse every hour?"
"He roots constantly should I feed him?"
"It takes him 40 minutes to nurse from one breast is this normal?"
None of these are plaguing me this time. Those questions often lead mothers to doubt themselves making nursing a stressful situation.
Often the number one reason women don't breastfeed is because they doubt their bodies. They don't think they have enough milk. I constantly hear women say they didn't make enough milk. It's not that your body failed you by not producing enough milk it's that you didn't know how to fix it. And that's okay, breastfeeding doesn't come naturally it's a skill you have to learn and teach your baby!
When I explain to friends that you have to nurse constantly for a few days to increase your supply it doesn't seem to register. But the more you nurse the more you tell your body you need to make. This is why growth spurts are extremely hard if you don't know how your body works.
With Lucas by 6 weeks I was a
wreck
. I was exhausted. He was going through a growth spurt and I didn't understand what was happening. I doubted my supply. Why was my body failing me? What I didn't realize is he was placing his order so to speak. He was fixing to grow and knew he would need more milk so he nursed constantly. Once my supply adjusted a couple days later (and boy did it adjust) he was peachy and nursing every 2-3 hours (this is a big deal when he was nursing every 45 minutes previously) and sleeping 5 hours a night. That was the best thing ever sleeping more than 2 hours.
We are currently in the beginning of Sam's 3 week spurt and it's not too bad, yet. I'm prepared though. I know that this is apart of it and know that lack of sleep and sore nipples are in my future.
What I'm glad I have is the support from Tom and friends. Without Tom pushing me through with Lucas I'm not sure I would have made it as long as I did. Now here we are again and he is being great. I nurse and then he will burp him and rock him for me so I can have a few minutes to myself. This is key. I love the closeness of nursing but after a day of it it's nice to put the baby down and stretch or go get a really long hot shower. Tom is great here he sits in the rocking chair just rocking and snuggling.
I also have some great friends
Cara from Why Can't Wheat Be Friends
and Tyra who are/were big helps especially in the beginning with Lucas. I'm not sure I could have done it without the people I surrounded myself with. It's nice to talk to someone who knows what I'm going through and laugh at the crazy that it can create.
Breastfeeding can be a job in the beginning but with the right support system it doesn't have to be. If you are interested and find you don't have enough support shoot me a line! I can answer questions, or find someone who can. I'll listen and be supportive to get you through the beginning. Don't be scared to ask questions.
Knowledge is power.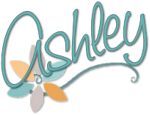 *Note: I'm not in any form pushing an agenda saying how you feed your baby is right or wrong. We as mothers have to do what is right by us and what's best for our families. If this isn't right for you there is nothing wrong with that. A happy mom is a better mom. :)