Here I am sitting on the couch. One kid is asleep in the baby rocker and the other is watching Shaun the Sheep on my desktop.
Tom just left for work and I'm in the mix of being overwhelmed and empowered. First night on our own.
I know the hardest part of my day is coming in a few hours when I've got to get the Monster ready for bed. I'm hoping the moby wrap will help me here.
I'm recovering well from the c-section. I'm pretty sore this go round but it's really nothing I can't handle. I haven't taken anything but Tylenol the past few days (and Tylenol for headaches not body pains). I'm a little bit slower than normal but I'm getting there.
Zoe the Great has decided it's her time for a blow out. Her hair is EVERYWHERE. She is shedding a new dog daily. I'm highly annoyed at this but it's not her fault.
Sam is a great baby. He literally sleeps all the time. It's a blessing and I'm anxiously waiting for that other shoe to drop. He's totally going to get colic lol. He's not a huge crier yet. He will fuss when he's really hungry and uncomfortable but overall it's not too bad. He's just a sweetie.
Breastfeeding is actually quite a bit easier this time around. I'm just now getting pretty sore. He's pretty aggressive now that when he's awake he's really alert rather than sleepy sucking it's a whole "OH MY GOD MUST HAVE IT NOW!" type scenario.
He won't sleep flat on his back which involves him sleeping on one of us. This is nice because I enjoy the snuggles. It sucks because I haven't slept in the same bed with Tom since well forever. We are on opposite schedules so we both get a chance to sleep. This has worked out and kept us from wanting to kill each other.
I'm working on this though since things are slowly getting back to normal. I always feel guilty putting him down because I really want to hold him while he's tiny and he's so used to being snuggled, hello 40 weeks in my stomach lol.
To ice the cake Lucas has been sick. He went to the doctor yesterday to make sure it wasn't pneumonia (wicked cough) and he's fine it's just sinus drainage making him cough.
Overall we are working on our new normal.
I'm slowly trying to get back into reading blogs and commenting :) please give me some time to get back into the swing of things. But I've made progress my laptop is back out on the coffee table so I can do things while Sam is sleeping and Lucas is playing. :)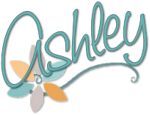 Keurig K-Cup Portion Pack Green Mountain Coffee Caramel Vanilla Cream (Google Affiliate Ad)