I'm so behind doing these posts that it's making me crazy. Eventually Sam will let me put him down for more than a few moments and I can form thoughts to blog.
Moving along...
Sam got his first bath a few weeks ago.
He was not amused.
I've been sponge bathing him every few other day, because babies don't get dirty. We wipe his neck and other places that get breast milk on them daily but other than that it's every other day. He's had two big baths since his cord fell off.
I hate listening too the pitiful cry as Tom bathes him. It makes me run around like a crazy person because I want to scoop him up and snuggle him. He's looking desperately at us to stop torturing him.
I know it's not a big deal and he's only in there for about 5-10 minutes but it still kills me.
I know he feels better after he gets one, hey who doesn't?
But it's hard for me as a mom to listen to my little guy in distress.
I really hope he begins to enjoy baths because Lucas has always loved them. It's strange to see the differences between the two. It was always something I really enjoyed with Lucas because Tom gave the baths. It allowed me 15 minutes of baby free time in the evening before the cluster feeding began.
Now that Tom works second shift I do evenings alone most nights and I'm not even about to try bathing two kids on my own. Lucas gets his baths in the morning before school and Sam gets his sponge baths randomly during the day.
I'm hoping soon baths will be a before bed routine like they were for Lucas. It was a nice wind down time for everyone. I always sleep better when I'm nice and clean.
Did your kids enjoy baths at this age? When did it change?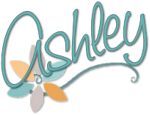 s
Aveeno - Baby Wash & Shampoo - 2 pk. - Baby Soap, Shampoo & Lotion (Google Affiliate Ad)