I love to laugh it is hands down probably one of my favorite things to do.
I'm human all humans love to laugh right?
Right?
So I'm posting some of the things that have made me laugh recently. It's a mix of a ton of different things so for you Moms out there you might want to go pee now before settling in on this post.
I warned you.
I found this video on a forum a few weeks ago and was shaking from laughter I didn't expect it and it was such a nice surprise.
In the same kind of humor there is also this.
Every time I look at this picture I see something new.
I'm not real sure wtf is going on here.
lol
The caption could be so much funnier but that babies face is cute... and kind of evil
This is how it happens. I want to believe!
I don't know why but this kills me lol.
There is a lot of Nic Cage hate here on the internet but I find this to be amazing and will do something similar if we are ever asked to house or pet sit lol.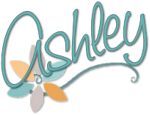 What are some of your favorite funny pictures or videos?