Since Lucas was diagnosed with Kawasaki Disease a lot of questions have been asked. I thought this would be a good time to answer as many of the questions I can.
If you haven't read anything please take five minutes and read this and pass it on to your friends with kids. Just having a bit of this could help someone else.
What is Kawasaki Disease?
Kawasaki (KAH-wah-SAH-ke) disease is a rare childhood disease. It's a form of a condition called vasculitis (vas-kyu-LI-tis). This condition involves inflammation of the blood vessels.
In Kawasaki disease, the walls of the blood vessels throughout the body become inflamed. The disease can affect any type of blood vessel in the body, including the arteries, veins, and capillaries.
Sometimes Kawasaki disease affects the coronary arteries, which carry oxygen-rich blood to the heart.
As a result, some children who have Kawasaki disease may develop serious heart problems. [source]
It is the leading cause of heart disease in children.
It's more common in Asian and Pacific Island decent but all ethnic groups can get it. It's estimated that around 4700 children are diagnosed in the United States every year.
It's more common in children under 5 but children of all ages can get the disease.
How do you get it?
No one knows for sure. No one knows if it's the result of a virus or a virus plus genetic combination.
Is it contagious?
This is the biggest concern from other parents and NO it is not contagious.
How is it diagnosed?
This is the hardest part because there are no diagnostic tests for this disease doctor's have to make the call based on symptoms your child presents.
All of these symptoms usually happen early in the disease. But for some kids they don't get them.
Lucas had the rash and red eyes (turned into pink eye) with a fever the first three days (plus fever on and off for the next 20 days). His tongue even looked like strawberry tongue for a day, reason for ER visit number 1, but not enough for them to consider it. The Red cracked lips were a few days later (once the rash had cleared up). Lucas' skin peeled halfway through and towards the end it was crazy. He has shed all of his skin head to toe. It was coming off of his feet in 1 inch sections.
His feet didn't swell for 22 days. That symptom seems to be the deciding factor when diagnosing this illness. It wasn't until his hands and feet had almost tripled in size (think mickey mouse hands) that the ER doctor's took us seriously.
We saw our two pediatricians a combined 4 times plus 2 ER visits and NOT ONE thought he had Kawasaki Disease at that time. They thought he may get it but he didn't have it right now. He didn't present with all the symptoms at the same time. This is called an atypical presentation.
Our very first visit the doctor mentioned this could happen but he never believed he had it. Lucas was diagnosed with Adenovirus instead. Kawasaki mimics a lot of other viruses out there which is why it's SO difficult to diagnose.
How is it treated?
Once it's diagnosed the treatment is Intravenous Immunoglobulin. You have to be hospitalized while they do it. For kids they like to do the IVIG over a 12 hour period along with a high dose of aspirin every 6 hours. Once they treat they like to keep an eye out for an allergic reaction for the next 2 days. If the IVIG doesn't work the first time they do it again which will result in another 2 day stay.
Once out of the hospital he takes a baby aspirin (81mg) every morning and will continue doing this as long as the doctor sees fit.
If aneurysms develop the treatment is the same but they also will treat you with aspirin everyday for the rest of your life and they will also add other medications in there as well.
What are the long term effects of it?
Heart damage and aneurysms are the two major things they worry about. Doctors seem to think that most children tend to go back to normal but 1 in 5 will develop heart damage.
While Lucas is taking aspirin we will have to be more careful for the flu and chicken pox so he doesn't develop Reye's Syndrome. Our cardiologist said they haven't seen a case of RS with kids on low dose aspirin since 2004. Promising but yea.
Also aspirin treatment means he bruises easier and bleeds a bit longer.
Some of you remember the Grey's Anatomy episode with Sarah Chalke well that was based on her journey with her son who was diagnoses with Kawasaki Disease.
I want people to be aware of this because we kind of knew. It wasn't enough. If your kid ever has any of these symptoms together it's worth investigating.
We don't know if Lucas will be able to play sports and do things that normal kids, teenagers, and adults may do because of this. I'm hoping he won't develop and aneurysm and after a few years we won't have to see the Cardiologist all the time. We still aren't out of the scary zone yet. Even then that just lowers the odds he can still develop one.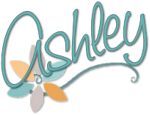 Ask any questions if you need to I'm an open book.