This holiday is about being thankful and boy I've got so much to be thankful for.
Health.
We are still battling Kawasaki's Disease. I'm so thankful that Lucas didn't have it as bad as we thought he would. It was discovered so late in the game it could have been so much worse but it wasn't. I'm thankful for that. I'm thankful for having an AMAZING Pediatric Cardiologist Office that really love our kiddo.
Sam.
His pregnancy was not really planned. His birth could not have been better and low key. He's been a different kind of baby but he's been enjoyable. He's so much fun, especially now, and I'm so thankful we were blessed with a second little boy. It took us a long time to get pregnant with Lucas and Sam. We had accepted that we weren't going to have any more kids and then I got that positive test.
Husband.
Yea I'm thankful for that guy that lives in my house. ;)
Lucas.
I'm in love with this kid right now. He has grown up so fast I'm not ready. He's writing notes to girls in his preschool class. I know! He's writing me notes and just a big lovable kiddo. He's an amazing big brother. :)
Friends.
I have some of the most amazing friends. They will never ever ever know how much they mean to me because I can't put it into words. It took me a long time to open up or weed out the not so great people and those I surround myself with local and especially far away have given me strength in even my darkest hours.
Thank you.
There are so many more things I'm thankful for but these are near the top. :)
Scheduled this post because I'm probably elbow deep in a turkey right now.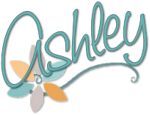 What are you thankful for?